President: Jacques Caron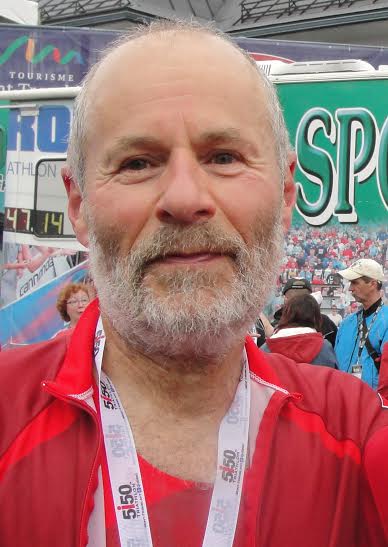 After the Olympics in Montreal in 1976, there was a big running boom all over the place. I merely jumped into that wagon in 1980. Starting from a very bad shape ( I could barely run one block without stopping..!), I ran my first marathon after 6 months of training. I was hooked for good! I soon added some bike riding, and then swimming (still a work in progress..!) and started duathlon and triathlon racing, which were rather new sports at that time. Remember that the very first triathlon race at the Olympics was won by the Canadian Simon Whitfield in year 2000 in Sidney.
Anyway, I was hooked again and never looked back. I do like to train a lot and racing season used to be a very busy one for me, from sprint distance up to Ironman. No big surprise there, I like that sport and I am always ready to help newbies with the club. If you have questions about training, or about races on the Triathlon Québec circuit, it is most likely that I did that race a few times. So, feel free to ask and I will be happy to help.
Right now, I am a new member of the club council and still learning. I like the club spirit and all council members are working hard to give you a good training experience, and to get you ready for the next racing season during Summer 2015.
Take care and have fun while working out hard!
Email: mtcpresident@gmail.com
VP IT / Communications: Lok Shun Ko (call me Lok)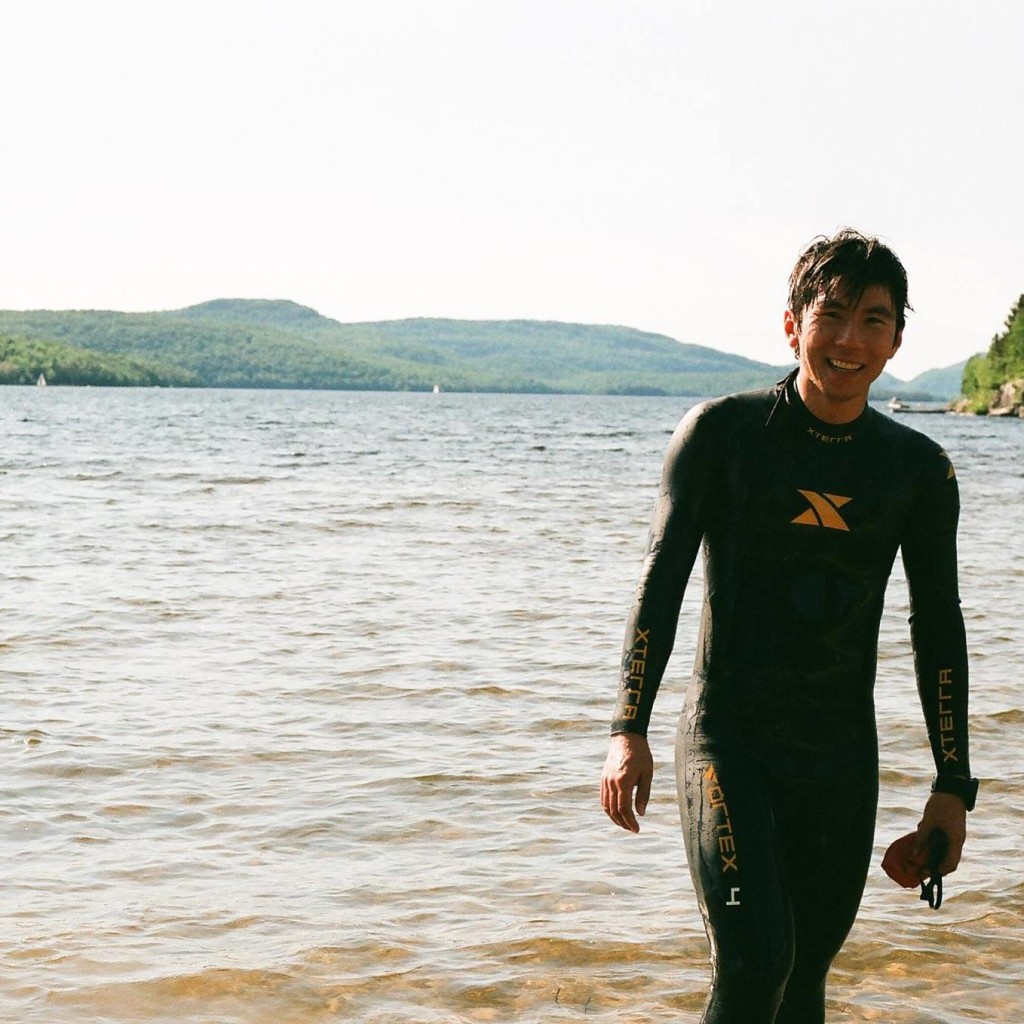 I was a koala. While triathletes are treading water, waiting for the start signal, koalas cling to the handles of carpeted boat ramps acting as swim entrance, afraid of venturing into open water. One pool length into the start of the race, lifeguards on kayaks see these creatures panic and paddle close-by, patiently allowing them to hang on and catch their breath.
I did not complete that swim.
The following year, I swam the Mont-Tremblant 70.3 split in 40:53!

I am a McGill Alumni working as a software engineer. Joined MTC in January 2015 and became VP IT/Comm soon after. My duties includes maintaining a good communication between the council and club members, maintaining the website and improving the visibility of the club. If you have any comments or suggestions, feel free to contact me or the council!
Email: mcgilltriathlon@gmail.com
VP External: David Tchilinguirian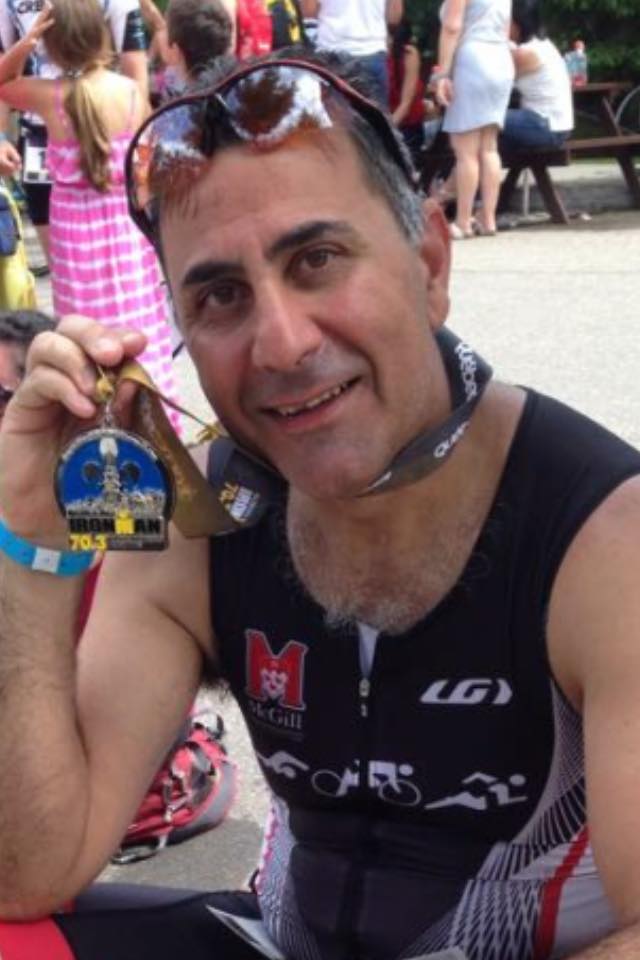 I joined MTC in the fall of 2013 after enjoying biking with my wife's cousins that summer while they were active runners. I suddenly got the urge to pursue this further and fell upon the McGill Triathlon Club and I decided to give it a try. I immediately enjoyed it and met amazing coaches and people in this process. My wife has MS with mobility issues and I wanted to be a part of this for her. She tries her best to come to all my races and supports me the best way she can. My very first race was the 5 km in Drummondville in 2014. I'm training very hard to try to compete in the Ironman before I reach the age 50. Mcgill Triathlon Club (MTC) is not only for the students of McGill University, but for anybody and any age who is interested in joining the club, training for triathlons and duathlons. As the VP External, I'm seeking out sponsorship for the club to help the athletes in every way possible.
VP Social: Emma LeBlanc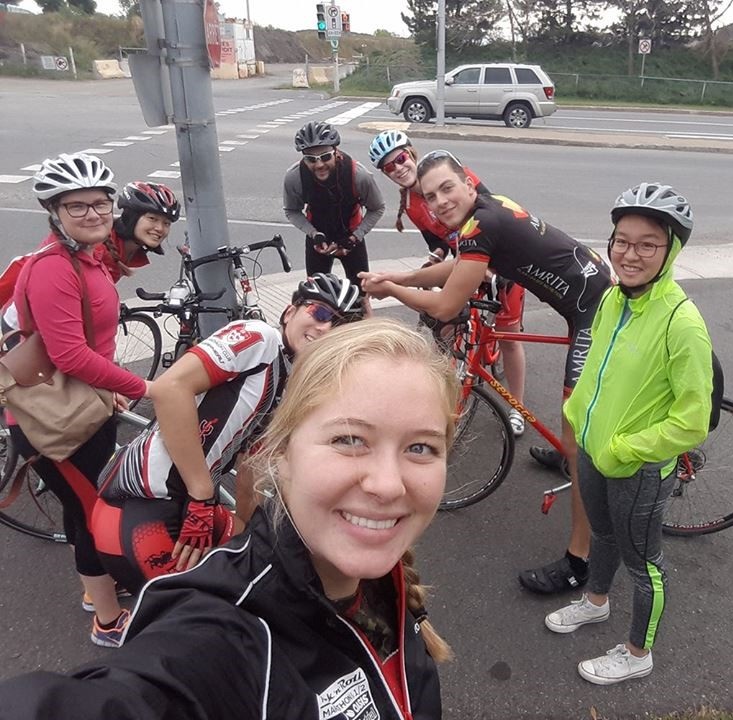 Hey MTC! I'm Emma and I am so happy to be your VP Social! I joined MTC during my first year at university. I remember the summer after first year, someone asked me what my favorite thing about McGill was… and I answered "the triathlon club!" And that's definitely not because it was something I was good at. My first practice with MTC was when I learned to front crawl (or as I discovered is called "free" for swimmers – apparently short for freestyle although that wouldn't have been my first choice). I also had never really ever done any cycling (unless you want to count the 10min bike ride to work on my dad's mountain bike the previous summer). I was a keen runner though and I was signed up for a half marathon in the spring and was looking for a group to train with over the cold winter of 2015 (was so cold!!).
Now I can proudly tell you that I've done 2 marathons and 4 triathlons, and I'm training for my first half ironman this summer! MTC has taught me that I can do so much more than I ever believed. Training with the club makes me healthy, strong, ambitious and happy! Everyone in the club is kind, supportive and energetic. That's why I love spending time with MTCers in and out of practice. As VP Social I love planning events such as the Annual Gala, the bi-annual apartment crawls, brunches and the (first annual?) winter weekend getaway. Whatever your level of experience, if you're athletically-driven and want to improve your fitness and endurance, you should join us! See you at practice xx
VP Social: Saashi Bedford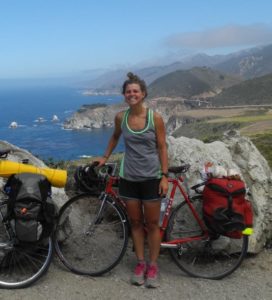 I am a master's student in neuroscience at McGill, and I have been in the club on and off since 2009, back when I was a young impressionable undergrad. I first joined looking for a way to get back into shape (after gaining my freshman 15) and because I was missing team sports and being part of a club or team. I loved the club and met amazing people – the workouts were very challenging but doing them in a group made it fun and I loved going to practice. It took me a couple of years to get around to doing my first race (sprint triathlon in Mt Tremblant), and it was a complete disaster. I nearly drowned on the swim (do not try to swim in the Tremblant lake in June without a wetsuit) and fell off my bike, but I finished the race and was hooked! I left Montreal for a couple of years after graduating, but returned in 2015 and it was so nice to come back to the club and recognize some friendly faces who were still around, and get back into training and racing. The club is great for anyone who wants to train and get in shape, no matter your goal or level of fitness. If you are interesting in running, biking and/or swimming I highly recommend checking it out! The coaches, training program and other members are fantastic and very motivating. I have unfortunately been suffering from a hip injury for the last few months so you may not see me around at practice, but I am still helping out on council and hope to be back and training ASAP!