UPDATE FOR NON-MCGILL STUDENTS: You can now purchase a 1-month McGill Gym membership to sign up for MTC. However, when you come to practices, you need to have a valid membership. Since the MTC Fall session is around 3 months, you can purchase just 3 months instead of 4 months. Also, indoor running practices will likely not happen in December due to exams, so you can also consider only getting 2 months
Interested in seeing what the McGill Triathlon Club is all about? Come to our open house week from September 19th to 25th! No need to register, simply tell the front desk you are going to triathlon open house and they will let you through. The club is open to everyone of all levels and ages, not just McGill students.
Fall 2022 Schedule

Open House Schedule:
Monday (Sept 19th): Swim @ Memorial Pool 20:00-21:00
Tuesday (Sept 20th): Run @ Molson Stadium Main Gates 18:00-19:30 (see images below)
Wednesday (Sept 21st): Swim @ Memorial Pool 6:30-8:00
Thursday (Sept 22nd):
Spin @ Spin Room 7:00-8:30
Swim @ Memorial Pool 19:30-21:00
Friday (Sept 23rd): Yoga @ Mind and Body Room 19:00-20:00
Saturday (Sept 24th): Spin @ Spin Room 9:15-10:45
Sunday (Sept 25th): Swim @ Memorial Pool 9:00-10:30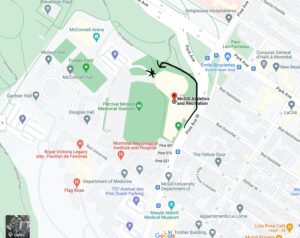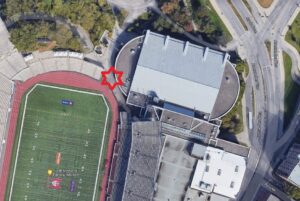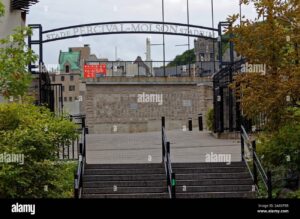 Here's an examples of the MTC MESO

Registration Fees*
Core: $120
Premium: $170
*All non-McGill students must purchase a McGill Gym Membership. Previous MTC members from Summer 2022, Winter 2022 and/or Fall 2021 are eligible to a 25% discount. The McGill Gym Membership must be bought in-person (online does not show the correct price).