President: Jacques Caron
After the Olympics in Montreal in 1976, there was a big running boom in the city. I jumped on the bandwagon in 1980. Starting from very bad shape (I could barely run one block without stopping!), I ran my first marathon after six months of training. I was hooked for good! I soon added some bike riding, and then swimming (still a work in progress) and started duathlon and triathlon racing, which were rather new sports at that time.
I have never looked back. I like to train a lot and racing season used to be a very busy one for me, from sprint distance up to Ironman. I like the sport and am always happy to help newcomers to the club. The club spirit is very positive and the council members work hard to give all members a good training experience to prepare for the next racing season. Feel free to reach out if you have any questions.
Take care and have fun while working out hard!
Email: mtcpresident@gmail.com
VP IT / Communications: Louis-Simon Guay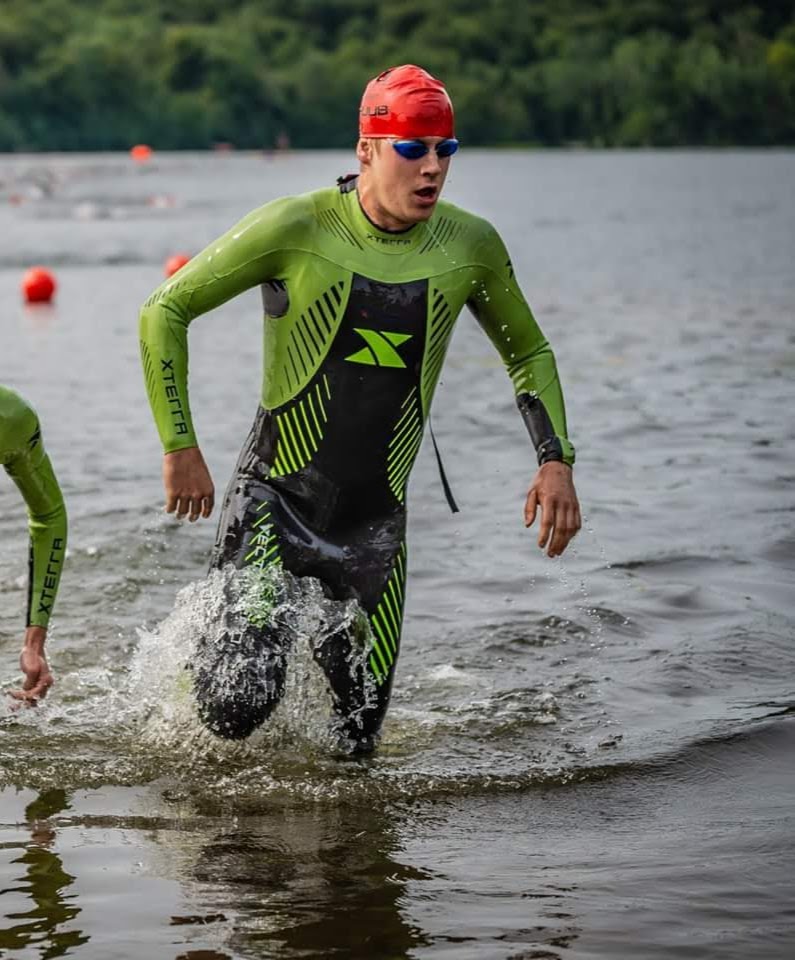 I'm a fourth-year mechanical engineering student at McGill and I joined the club in Fall 2016.
I started doing triathlon at 9 years old when a teacher at my elementary school decided to start a team and asked me to join.
I had never heard of triathlon before, but with the help of great coaches, I wasn't scared to jump in the water for my first race that summer. I haven't stopped since, working my way through elite, junior series, national series and now retiring myself into longer distances. Triathlon is a big part of who I am and it taught me perseverance, patience and stress management.
The MTC is for me a place to make friends while happily suffering, and I can assure you that these friendships last for a long time.
If you have any questions, please reach out! never hesitate to come to see me, I am always happy to help!
Email: mcgilltriathlon@gmail.com
VP Social: Hannah Zhang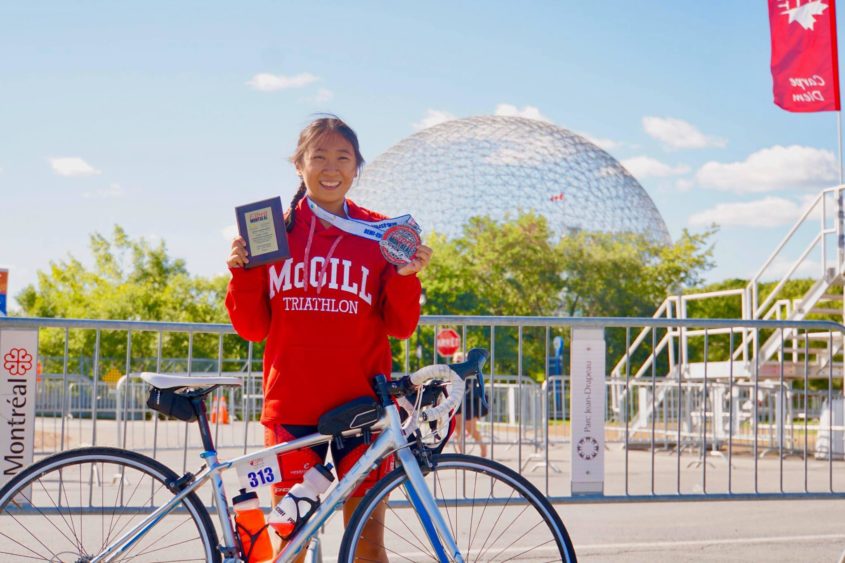 I'm a master's student in Cell Biology at McGill, and I've been part of the club since Fall 2016.
Before joining the club, I had zero athletic experience. I took swimming classes as a kid and in high school, we had to do one-mile runs once a semester that KILLED me. I joined the club on a whim to test a way to become healthier, with absolutely no idea it would turn into this truly life-altering experience.
I distinctly remember my first run practice when our coach, Jean-Luc, said we would start with a 15-minute jog. At the time, I could not even fathom running for 15 minutes continuously, and within the first couple of minutes, I was so out of breath that Jean-Luc told me to slow down even though I was already at the back of the pack.
Somehow, I stuck with the club, made some amazing friends, and two years later I've done a few triathlons! For me, the people in the club made all the difference in the world. We think of triathlon as an individual sport, but I really do believe it's a team effort to get to that start and finish line.
I'm super excited about being VP Social because I work on fostering this sense of community that has really changed my life!
VP Finance: Rudy Husson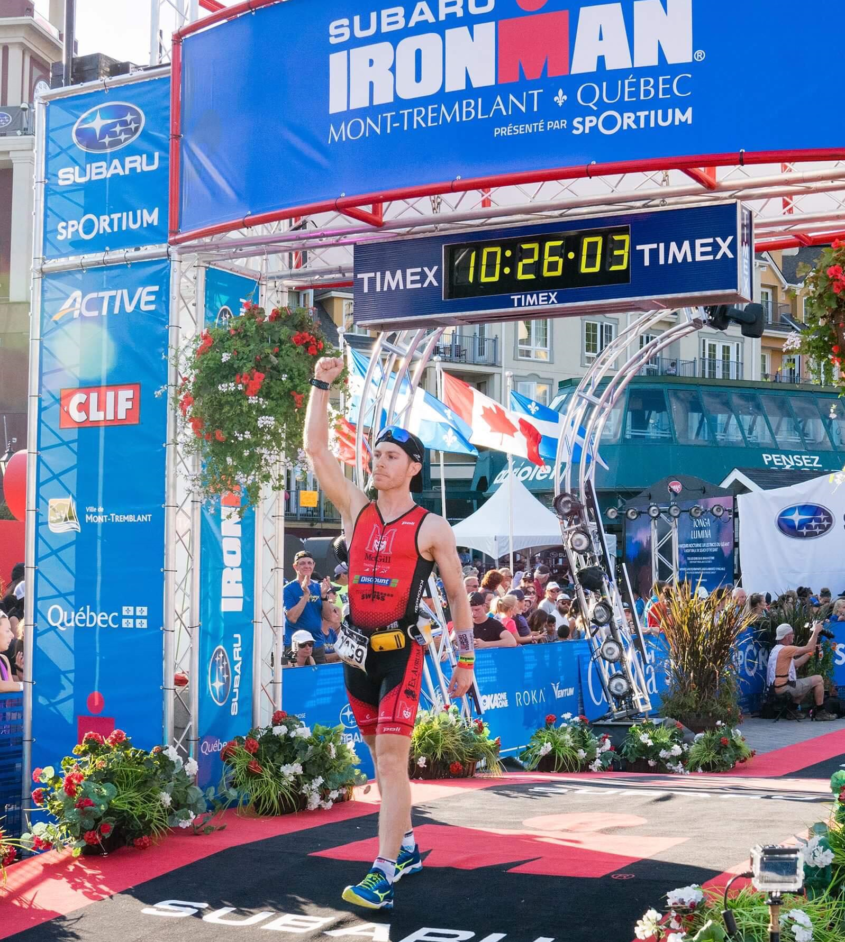 After 20 years of playing soccer competitively, I got into triathlon while training for my first half marathon, after seeing a former soccer teammate completing his first IM70.3.
With very little experience in freestyle swimming and even less in open water (I couldn't even swim 50m free without stopping!), the first leg of a triathlon has always been and is still the most challenging for me. On the other hand, my background in soccer remains a good asset for running.
It was only in 2015 that I did my first triathlon — a super-sprint distance using a mountain bike with no clip-on shoes. In 2016, I did my first Olympic distance races, building up to my IM70.3 the same year. I got hooked on triathlon for constantly challenging me and my limits, but also for the patience it teaches and consistency it requires through all the disciplines.
Since late summer 2017 when I joined MTC, I loved the club for being a true place for self-development. It provides great coaching and a supportive community of athletes to be with and to push myself beyond what I would do on my own.
MTC is also very important to me in that it offers facilities to train all year long (and all in one place during the winter when it's harder to be outside and to commute).
Always looking to improve and help others, I also like sharing my short experience in the sport. So don't hesitate to come see me for a chat or if you have questions!
VP Internal: Amanda MacPherson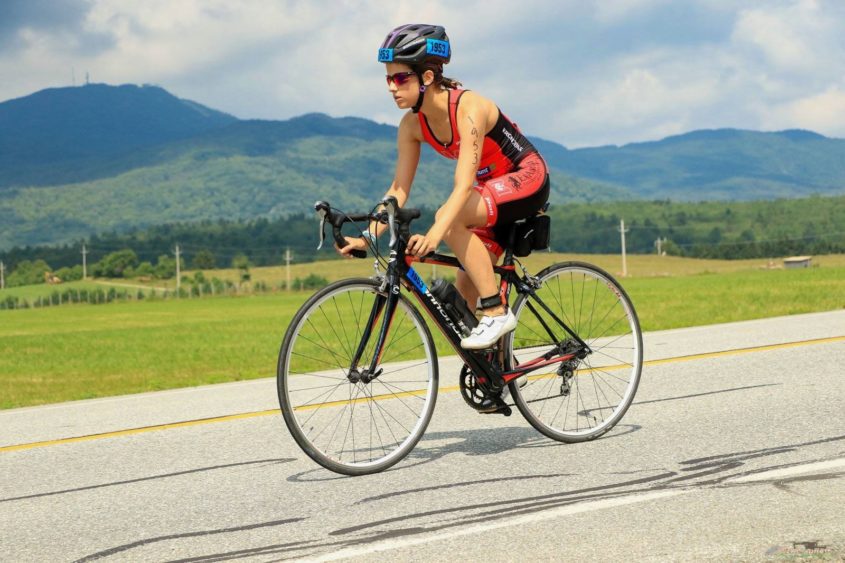 I completed my B.Sc. in Neuroscience at McGill in April 2018 and have since been working as a research assistant at the McGill Biomedical Ethics Unit. I joined the club in Winter 2018 and have been hooked on triathlon ever since!
I've always been fairly active—I was a competitive dancer throughout high school and a coxswain and rower for McGill's varsity rowing team throughout my undergrad—but being part of the triathlon club has taught me how to train sustainably and how to make sport into a lifestyle, and not just an activity you do from time to time.
I'm looking forward to being your VP Internal as I think it will be a great outlet for my somewhat compulsive organizational habits! Feel free to come see me anytime with any questions or concerns—I'm always happy to chat 🙂

VP External: Myriam Hamtiaux
Picture and bio coming soon.